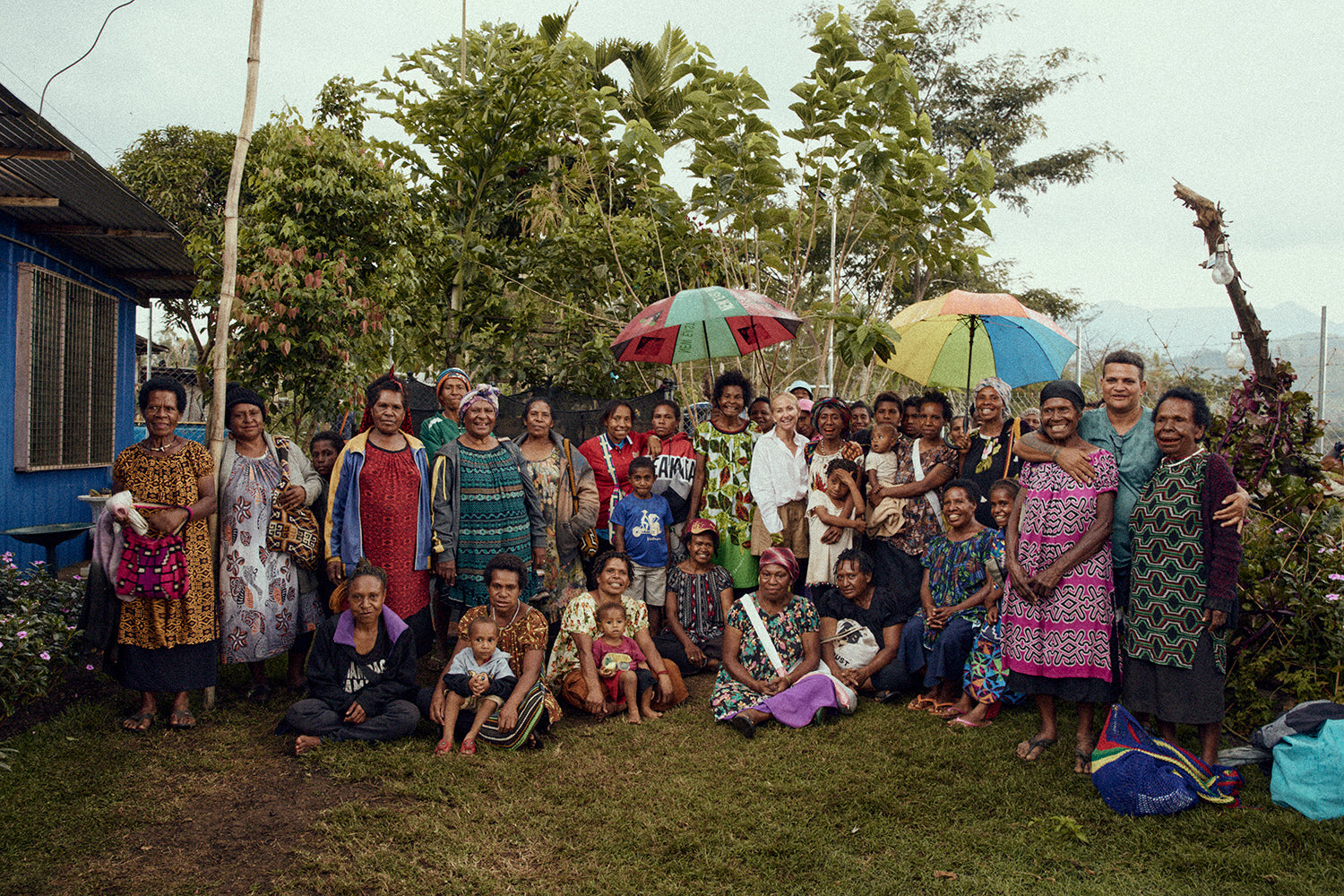 Among Equals is proud to have funded and built the Blue Haus in 2017, a dedicated space for the Goroka weavers, designed specifically to their needs. It is a light and airy studio that protects the women from the elements, with a water tank and sanitation unit. This peaceful studio allows the weavers to come together to socialise, rest, weave and receive training.
In 2018 Serah Nalie and her daughter Sophie lived in the Blue Haus. This is their story.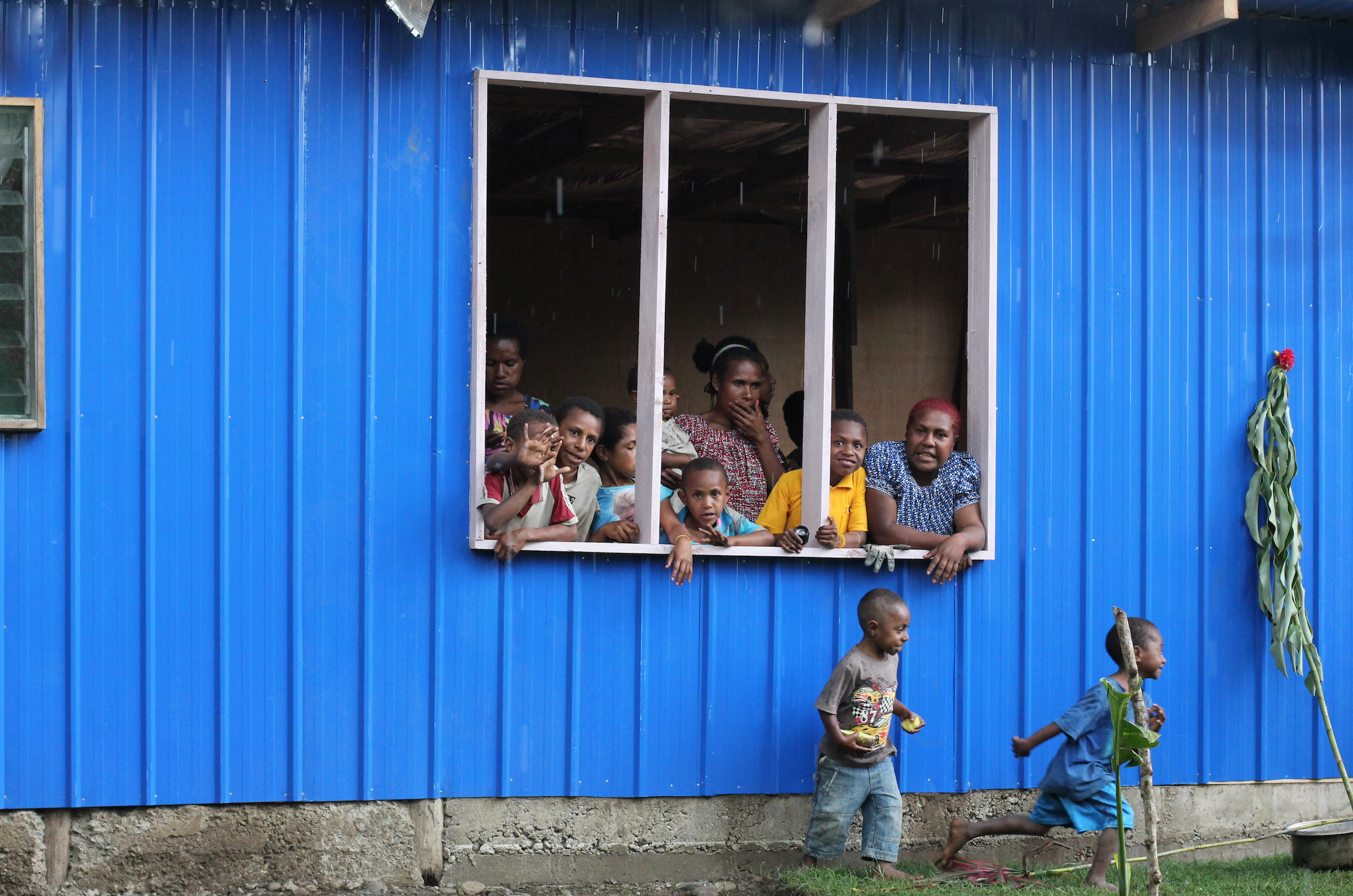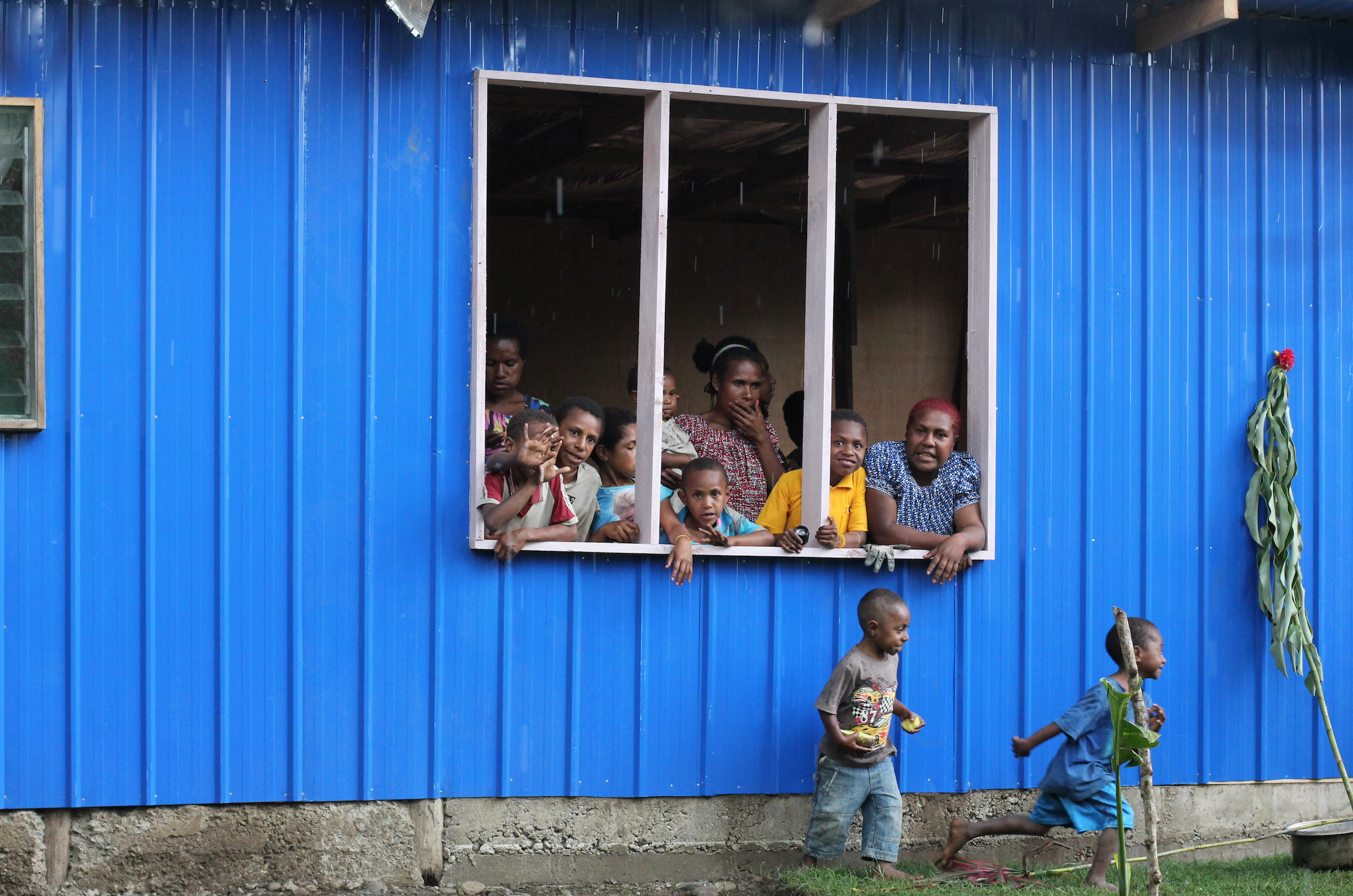 My name is Serah Nalie, I am 42 years old and I come from Aibom, Chambri Lake on the Sepik River in the East Sepik Province of Papua New Guinea. I am married with four children and currently live in Wewak, the provincial capital of East Sepik Province. I am self-employed and I earn my living from Bilum.

Some months ago, by chance I met the famous Bilum Meri, Florence Jaukae Kamel in the Wewak market. Florence was on a buying trip for Among Equals. When Florence purchased some of my products she encouraged me to continue with my
work.When my daughter Sophie learnt that she had an opportunity to study in Goroka, I contacted Florence as she was the only person that I knew there. Florence opened her arms to me and my daughter and spoke of the Blue Haus that Among Equals had built for Bilum weavers in 2017. Florence suggested that Sophie and I stay in the Bilum Haus at Faniufa until Sophie was settled in at university.I have lived in the Blue Haus for over a month, living with Florence and her team of Bilum weavers. I have undergone training with Florence with the financial support of Caroline Sherman, the owner of Among Equals.

My dream is to build a bilum haus in Wewak and earn enough money to send my children to further their education in an overseas country. I didn't continue with my tertiary education as my parents could not afford the fees. I want to help the mothers in Wewak to continue to make Bilum from traditional fibre so I want to start a school to make handcrafts. In the village, if I want to make Bilum, I just have to walk to the top of the mountain to collect the raw material.

The weavers in Wewak make Bilum from traditional string; we have lots of widows and mothers with children who have been abandoned by their husbands. I pray a lot and believe that God directed Florence to cross my path and now she has introduced me to Among Equals.