Every Bilum Tells A Story
Your Among Equals Bilum bag is a joyful work of art, handcrafted by a female artisan living in regions throughout Papua New Guinea, including the Highlands, Telefomin and along the Sepik River. These weavers have a unique flair for colour and pattern and their vibrant designs capture their spiritual and cultural heritage. Working with unravelled yarns from woollen jumpers or handwoven fibres sourced from surrounding vegetation, along with the natural dyes made from plants, ochres and berries, each bag tells a story of strength and hope. 

We work with over 2,000 weavers throughout Papua New Guinea and would love you meet some of them profiled here...
Significance of Fibres
Crafted with meticulous care, each Bilum bag is handwoven using natural fibres sourced from the rich landscapes of Papua New Guinea. These fibres, derived from the Pandanus plant and Tulip tree, are transformed into exquisite yarns through a process of beating, rolling, and twisting. We take pride in the weavers' ingenious use of natural dyes, such as plants, ochres, and berries, to infuse their patterns with vibrant colours.
Among Equals Bilum bags are handwoven by artisans weavers in Papua New Guinea. Through our not-for-profit initiative, we are dedicated to honouring and promoting this rich tradition on a global scale. This commitment has led us to establish deep relationships with over 2,000 weavers in our community. Each Bilum bag is a unique work of art, a testament to the weaver's independence and strength.
Impactful Collaborations
Our collaboration with community leaders and aggregators like Florence Jaukae Kamel and Lina Singu has enabled us to work closely with weavers from various regions. Together, we celebrate the weavers' talents through training workshops and buying events. With every Bilum purchase, you contribute to a cycle of empowerment, providing weavers with a regular income for their families' needs, education, and improved livelihoods.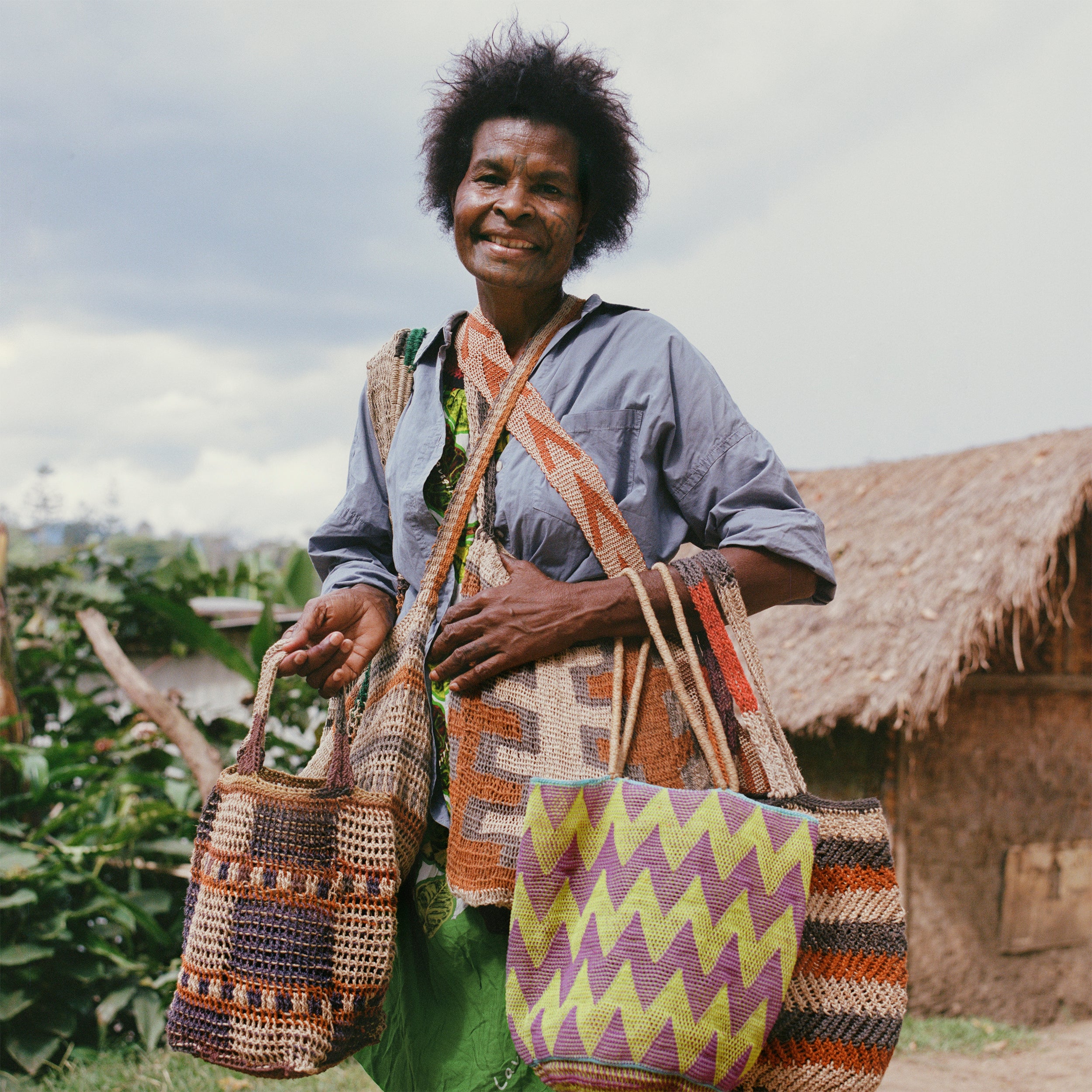 SHOP OUR HANDCRAFTED BILUM