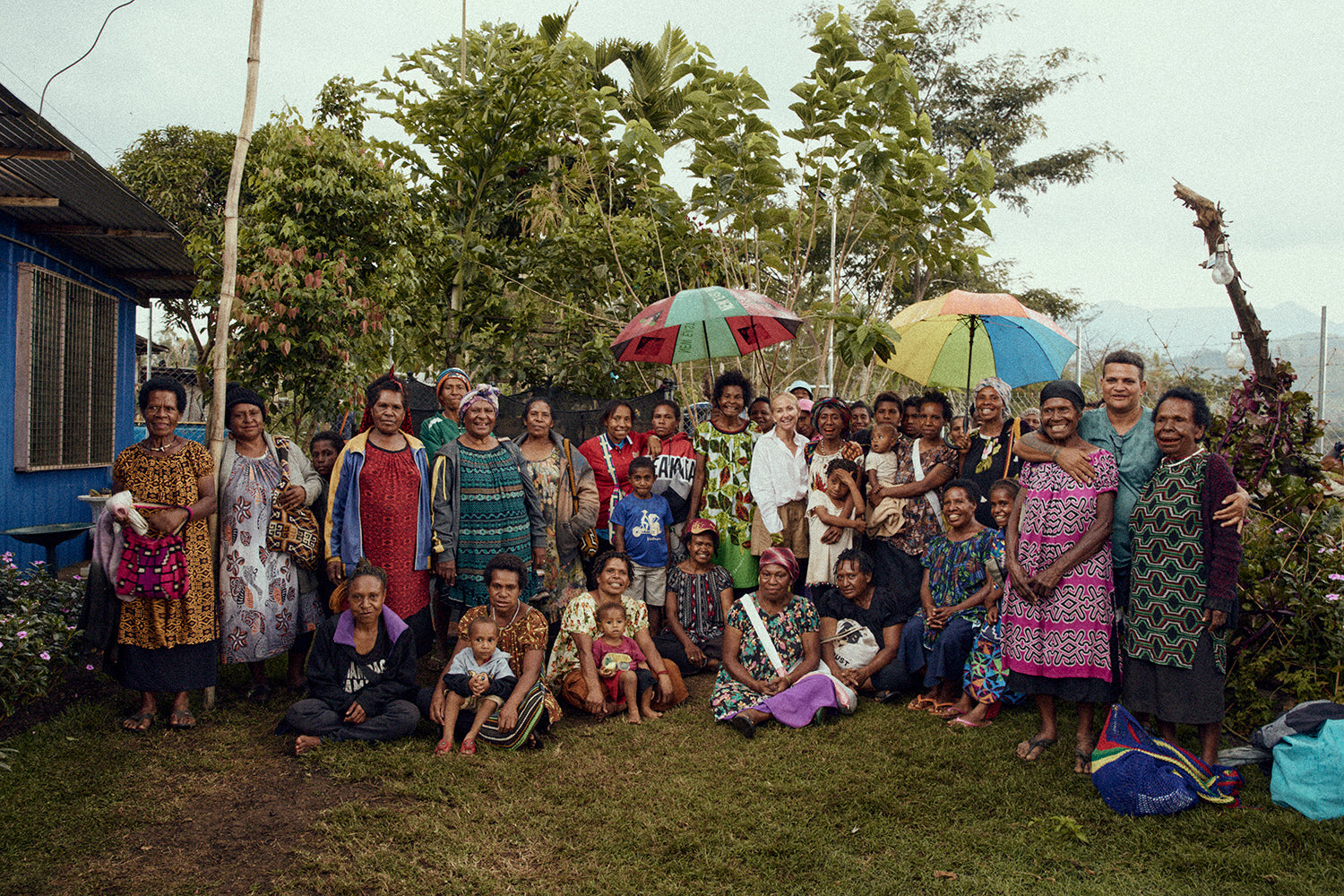 We are a brand directed by women, united in our efforts to support some of the most marginalised women in the world.
OUR BEGINNING
Caroline Sherman has always had a passion for textiles and craft. Her visit to the village of Goroka, to meet communities of weavers in Papua New Guinea, marked a turning point in 2015. Motivated to empower the women and their families, and inspired by the artisan weavers' clever colour play, Sherman went on to build the Among Equals brand around the idea of optimism and mindfulness.

To date, Among Equals works with more than 2,000 women in Papua New Guinea, with Sherman collaborating closely with region leaders and aggregators.

"Among Equals is a brand that merges art and community with fashion and the ancient practice of Bilum weaving. Each bag is the most wonderful work of art, handwoven by an artisan – the design captures her spiritual and cultural heritage, her story and her craft. There is something so magical about their work."
Her dedication has helped the brand generate life-transforming revenue for PNG women and their families.

SHERMAN SAYS:
"First and foremost, I want to support the retention of traditional designs, stories and knowledge, it is crucial that we honour this traditional craft and the weavers' work, we also want to ensure that Bilum is a viable business for the next generation of weavers. I am so excited by the industry's potential."