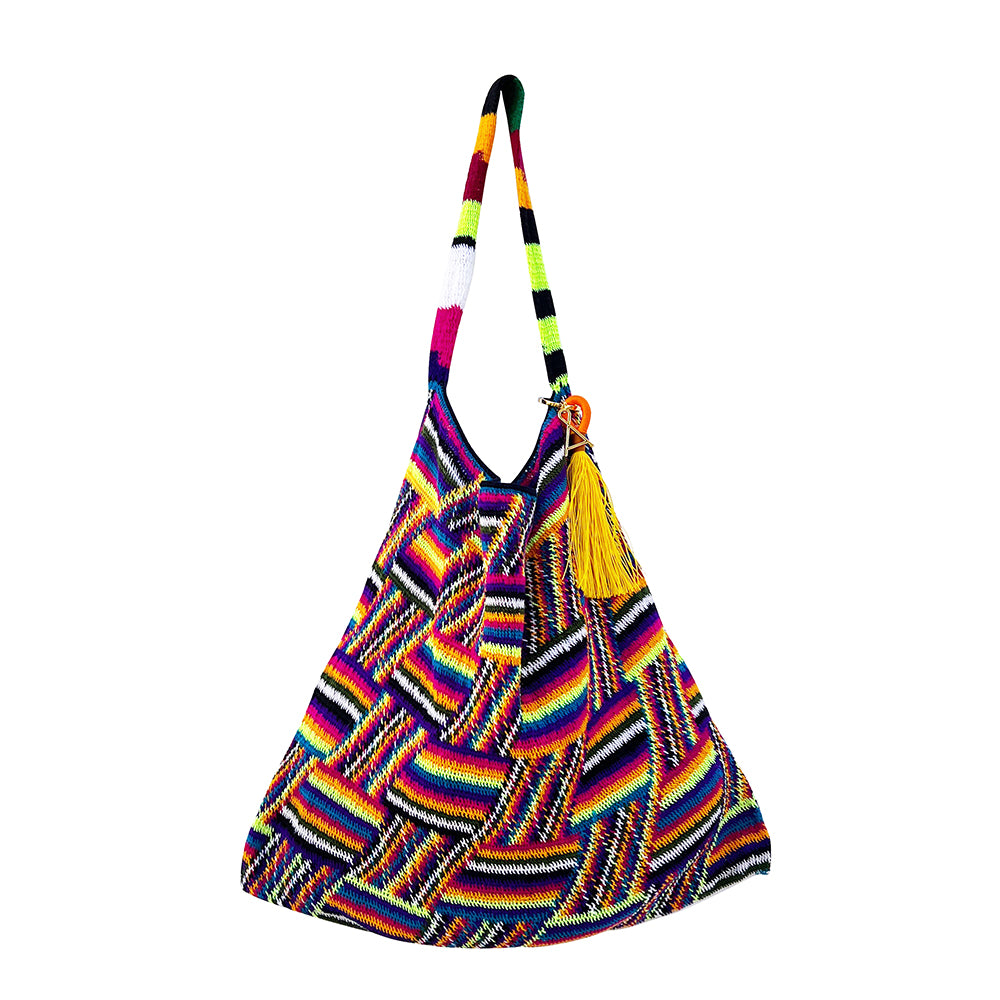 The Mat design is a creative, decorative pattern that can take many forms. Inspiration is taken from the floor mats that the women sit on when they come together to weave.

This Bilum is handwoven from acrylic and wool yarn as well as upcycled knitwear using traditional weaving techniques.
Medium size body and short strap length.

Adornments sold separately.
42cm wide
40cm high
56cm strap
* Adornments sold separately