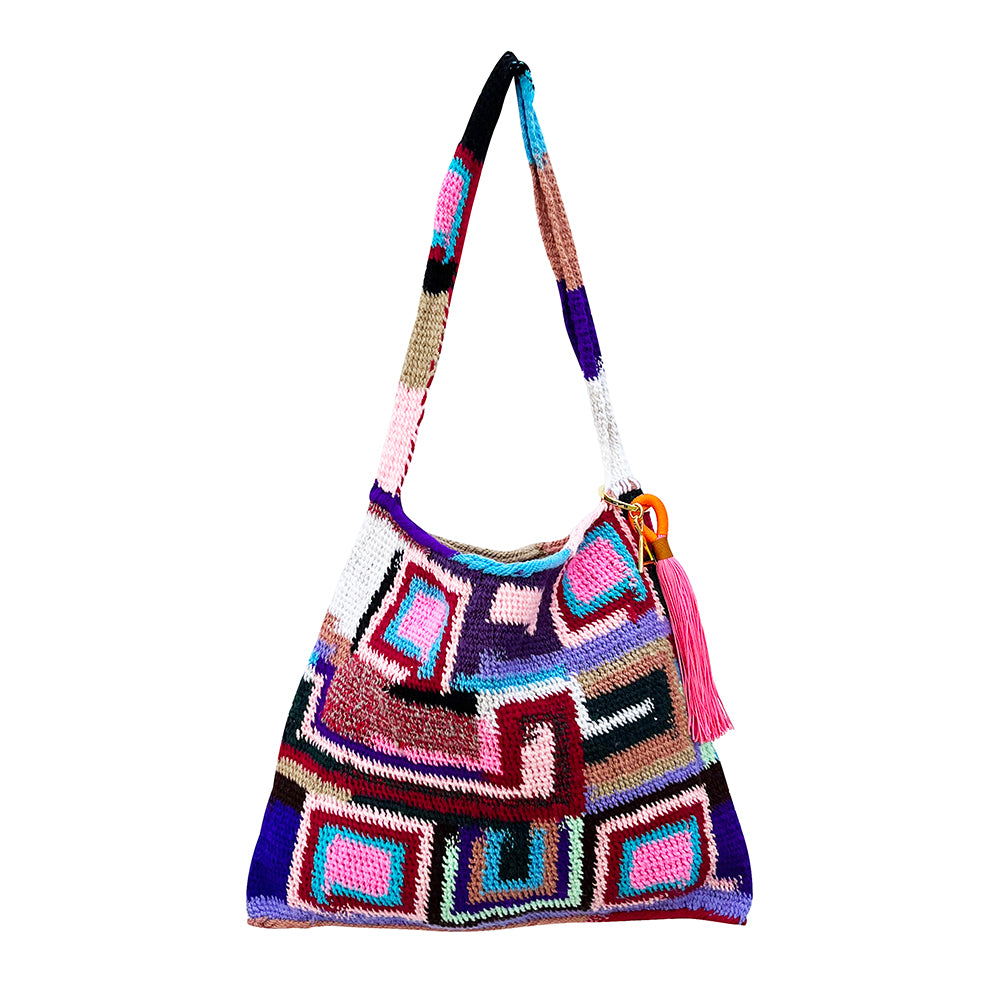 The Block design is a modern pattern designed by the weavers of PNG. It is a celebration of their ability to combine unexpected colours.

This Bilum is handwoven from acrylic and wool yarn as well as upcycled knitwear using traditional weaving techniques.
Small size body and short strap length.

Adornments sold separately.





35cm wide
28cm high
64cm strap
* Adornments sold separately